Newsletter Lesen
Traute Macom - Newsletter No. 11
Liebe Kunstfreunde, Dear Friends of arts, Chers amis d'art,
Hoffentlich ist allen ein schöner Sommer gelungen, denn so manche Wetterlagen animieren eben nur zum selbst besser gestalten... Hier nun ein wenig Neues:
1) Mein "Kleines Reisemalbüchlein ÄTHIOPIEN 2010" erfreut sich durch einen Internet-Auftritt mit Möglichkeit zum online-Durchblättern unter diesem link neuer Beliebtheit (technisch umgesetzt von Artstage).
2) Als Gemeinschaftsausstellung wurde am 23.8. an der Außenwand des Schlosses Mannersdorf am Leithagebirge die Straßengalerie des 'Kunstkreis Mannersdorf - KKM' eröffnet.
3) HERZLICHE EINLADUNG zur Vernissage
der Herbstausstellung des KKM -Thema "Gegensätze"
Datum: FREITAG, 5. September 2014 um 1900 Uhr
Ort: Kloster St. Anna in der Wüste, Naturpark Mannersdorf/Lbg.
(Zufahrt zu den Parkplätzen oberhalb des Restaurants 'Arbachmühle', auf halber Strecke -B15- zwischen Mannersdorf/Leithagebirge und Hof gelegen; von dort aus entweder per Shuttle oder per pedes in 15-Minuten-Wanderung zu erreichen).
Die KünstlerInnen werden anwesend sein; ich selbst mache ausserdem an den Tagen Sonntag 21.9. (10 - 17 Uhr) und Sonntag 28.9. (13 - 17 Uhr) 'Galeriebetreuung'.
Für den Herbst begebe ich mich erneut auf Motivsuche wie hier illustriert:
links: "How to Fill an Ocean -with USOs too", Acryl auf Leinwand, 2014
mitte: "Sun meets Earth", Acryl auf 'Arches France', 2014
rechts: "human KIND cocktail", Acryl auf 'Arches France', 2014
Ich freue mich auf weitere Begegnungen.
I do hope you all are having a good summer since sometimes weather serves just as a reason to manage and improve summer on your own initiative?! Here come my latest NEWS for you:

1) My "Kleines Reisemalbüchlein ÄTHIOPIEN 2010" can now be found in the web under this newly established link with possibility to browse it online (technical cover by Artstage).

2) A joint exhibition by the 'Kunstkreis Mannersdorf - KKM' was opened on 23 August 2014 on the outer walls of the Castle Mannersdorf in form of a street gallery.

3) INVITATION to Vernissage
of the autumn show of the KKM - theme "Contrasts"

Date: FRIDAY, 5 September 2014 at 1900 hrs
Place: Monastry St. Anna in der Wüste, Naturpark Mannersdorf/Lbg.
(you reach it by entering the parkings slightly above the Restaurant 'Arbachmühle', on road B15 half the way between Mannersdorf/Leithagebirge and Hof; onward from there either by Shuttle oder on foot in a 15-Minutes-walk).

All participating artists will be there to receive you. I myself will also be present to attend our gallery on the days of Sunday 21 and 28 September (1000 - 1700 hrs).

For autumn 2014 I shall be on the way to search for new design ideas as illustrated above and look forward to meeting you again.
J'espère que vous avez tous un bel été quand-même bien réussi, malgré les conditions météorologiques des fois difficiles ... Voici quelques nouvelles de ma part:

1) Mon"ETHIOPIE 2010 Kleines Reisemalbüchlein (petit bouquin d'esquisses)" est apprécié à nouveau par une présence sur Internet avec la capacité d'en voir chaque feuille sous ce link (techniquement mis en œuvre par Artstage).

2) Une exposition conjointe du 'Kunstkreis Mannersdorf - KKM', était ouvert le 23,8. sur ​​le mur extérieur du Chateau Mannersdorf am Leithagebirge sous forme de galérie rue.
3) INVITATION au vernissage
de l'exposition d'automne du KKM - thème "Contrastes"

Date: Le vendredi 5 Septembre 2014, à 1900 hrs
Lieu: Monastère de St.Anna in der Wüste (Sainte-Anne dans le désert), parc naturel de Mannersdorf/Leithagebirge.
(Accès au parking à côté du restaurant 'Arbachmühle', situé sur route B15 à mi-chemin entre Mannersdorf/Leithagebirge et Hof; ensuite soit par service 'Shuttle' ou à pied en moins de 15 minutes).

Les artistes seront présents au vernissage pour vous accueillir; de plus moi-même je serai sur place les jours
Dimanche 21 et 28 septembre (10-17 heures).

Pour l'automne, je ferai du scoutisme de motifs comme illustré ci-dessus, et au plaisir de vous revoir.
Danke für Ihr Interesse - Thank you for your continuous interest - Merci de votre intérêt.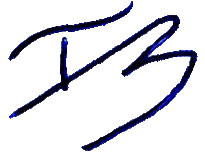 Traute Macom